Dancie Perugini Ware Public Relations
HOUSTON, TEXAS, USA
Lamp + Space Design: MaRS Culture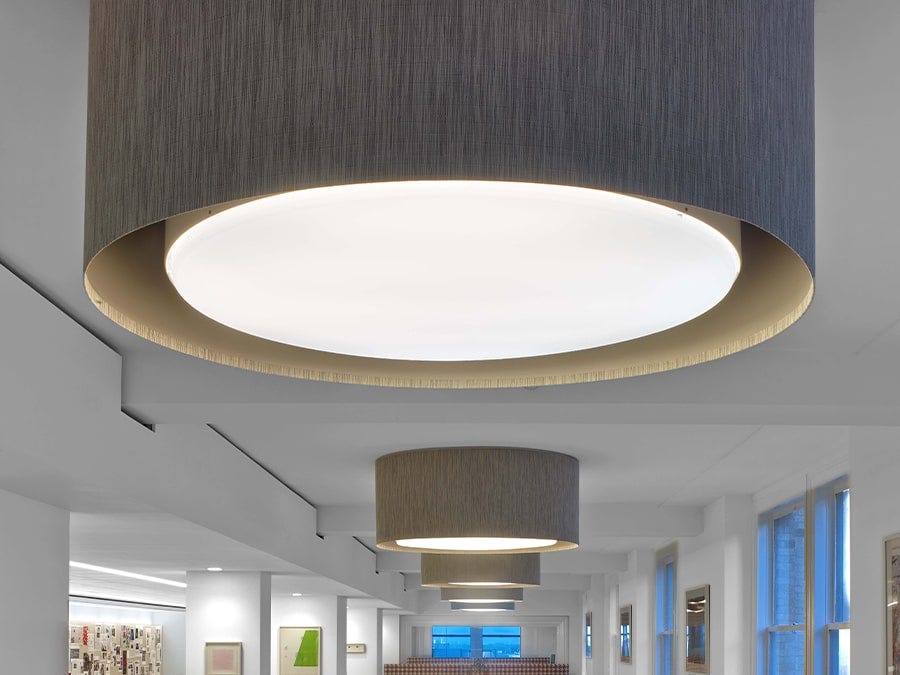 Dancie Perugini Ware Public Relations (DPW PR) based in Houston, is recognized as one of the most notable PR agencies in the Southwest. DPW PR represents a diverse range of clientele including national leaders in retail, hospitality, energy, the arts, and real estate development.
Chilewich Bamboo Upholstery in grey flannel was chosen for this project to add a creative edge to a lighting fixture.
All Chilewich upholstery fabrics are covered by the internationally recognized GreenGuard® program certified by the GREENGUARD Environmental Institute. This certification is also recognized by the U.S. Green Building Council and therefore Chilewich upholstery fabrics also earn LEED points.
Swatches