Transportation
Chilewich's innovative woven textiles not only bring a modern, updated look to your boat's interior but also retain their distinctive colors and rich textures over many years of use. Designed and made in the USA, this new flooring is durable, versatile, and easy to clean.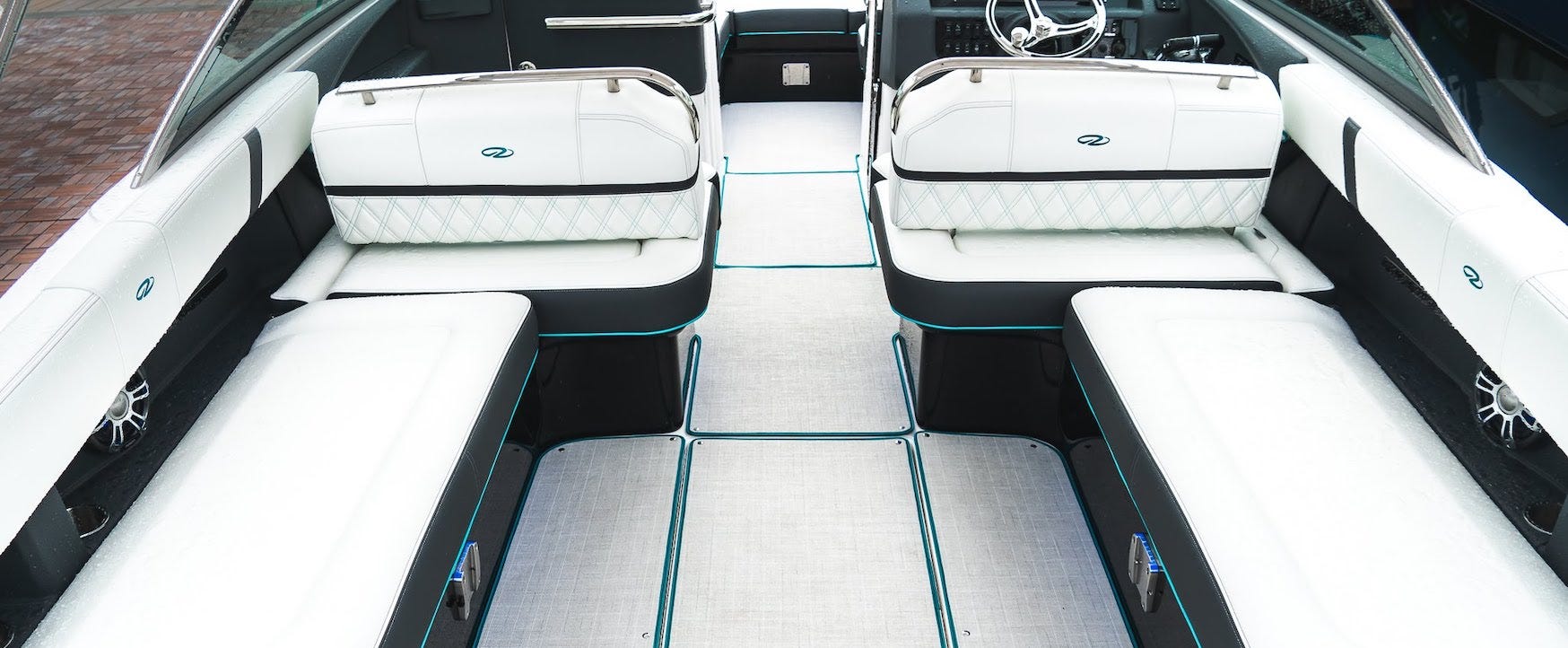 Transportation Includes
Marine
Aviation
RV
Van/Overland
Beautiful and Functional
Extremely Durable. Rich colors and textures last for years
Easy to Clean. Vacuum to remove loose dirt
Slip Resistant. Meets 25.793 Factor of sliding friction
Burn Resistant. Meets FAR 25.853(a) 12 sec. vertical burn
Noise Abatement. Reduces reverberation
Antimicrobial Protection. Strengthened by Microban.
Sustainable. Yarns constructed of phthalate-free, vegetable-based compounds.
For any inquiries, please contact:
General
Cindy Steele
csteele@chilewich.com
646-585-8683

Aviation
Aircraft Interior Products
800-457-3021.

Van/Overland Floor Mats
Inhabit Design Works
14915 SW 72nd Avenue
Portland, OR 97224
Brian Glass
503-329-2141

Golf Car
Nivel Parts
3510-1 Port Jacksonville Parkway
Jacksonville, FL 32226
800-959-0852
nivelparts.com