Maximize performance. Minimize impact.
Chilewich textiles are renowned for their beauty and practicality, combining original designs and distinctive colors
with extraordinary durability and easy maintenance. They're also the product of 20 years of continuous innovation
to maximize performance and minimize environmental impact. We're proud of the strides we've made, and we're
committed to ongoing improvements in our materials and processes.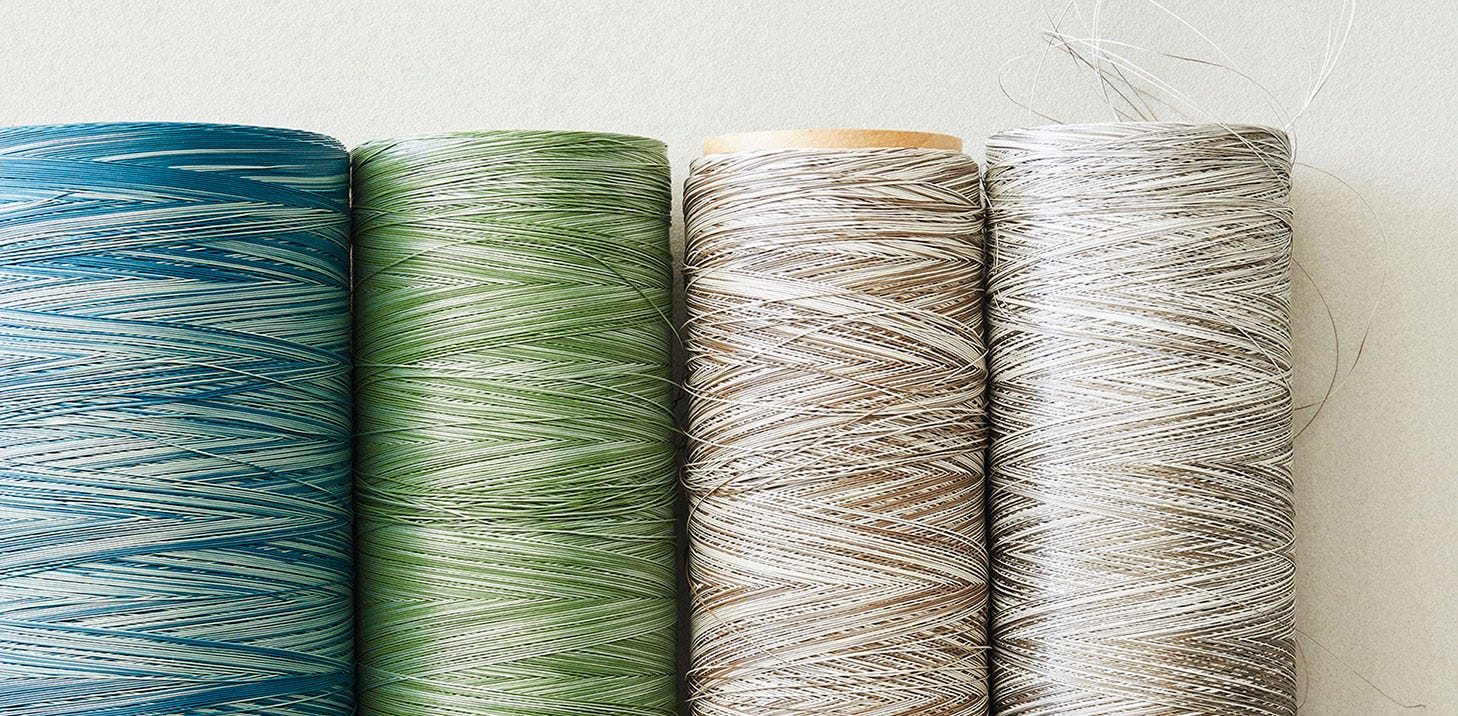 FREE OF PHTHALATES AND HEAVY METALS
All Chilewich yarns are made in the USA by extruding phthalatefree
vinyl over a core of fiberglass or polyester. Our yarns are
also free of heavy metals such as lead and cadmium.
SOFTENED BY SOYBEANS
We replaced all phthalates with a plasticizer made from
soybeans, not petroleum. Using this renewable, bio-based
compound results in a 40 % reduction in greenhouse gases
compared to other plasticizers.
RECYCLED AND RENEWABLE CONTENT
Half of all Chilewich flooring uses BioFelt: our backing system
made from water bottles and other post-consumer recycled
materials, renewable compounds, and post-industrial materials.
GREEN CLEANING
Our textiles can be washed with water and
biodegradable detergents.
ENVIRONMENTALLY SAFE
Our products have been tested and certified by the Green
Label Plus™ and GreenGuard® programs for low VOC
emissions, and they can be found in healthcare settings that
include major hospitals.
EXTENDED LIFESPAN
Strengthened by triclosan-free antimicrobial protection, our
products retain their beauty and functionality for many years,
reducing energy-and cost-intensive replacement and the
associated waste.
STATE-OF-THE-ART
American manufacturing.From carefully sourcing polymers to
ensuring that our own factory in Georgia meets or exceeds EPA
and OSHA standards, we take health and safety as seriously as
we do innovation.