National Council of Architectural Registration Boards (NCARB)
WASHINGTON, DC, USA
Design Firm/Architect/Specifier: OTJ Architects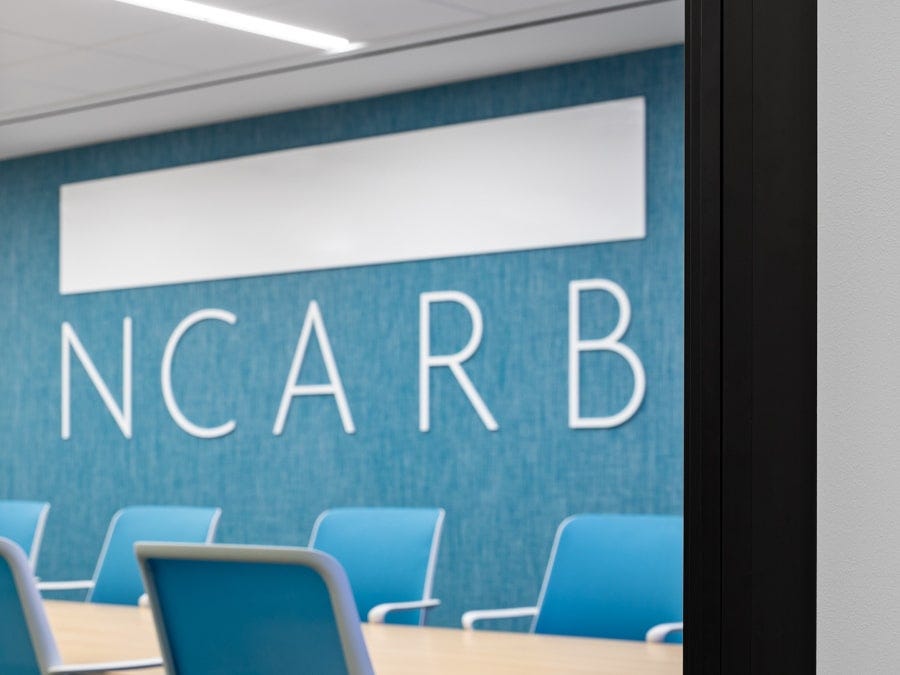 Chilewich Boucle Wall Textile in Turquoise was chosen for this project using 120 Linear Yards to add a creative edge to a conference room. This project was specified by OTJ Architects.
Chilewich Wall Textiles are used extensively for healthcare, hospitality, and multi-family properties as well as projects that require more durable and easy-to-maintain wall treatments.
Made in the USA with TerraStrand®. Free of phthalates, heavy metals, and petroleum-based plasticizers, our extruded yarns are softened by renewable vegetable compounds and have no added finishes.
Swatches