Peel Pizza
ST LOUIS, MISSOURI
Wall Textiles in Grey Plaid
Design Firm/Architect/Specifier: Gray Design Group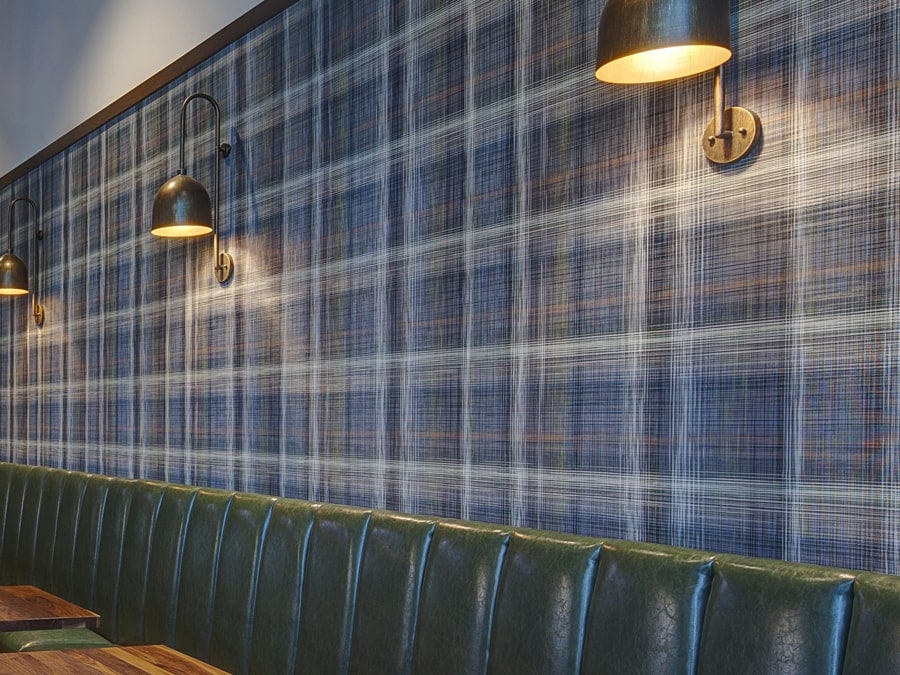 When the owners are chefs, every recipe decision is based on the quality of ingredients, the taste experience, and the passion to create something amazing.
Patrick Thirion has a degree in Baking and Pastry from Sullivan University in Louisville, Kentucky. He has traveled extensively, and refined his culinary skills working in luxury hotels, country clubs and fine restaurants. His passion is Thai, Southern French and Italian cuisine. Many of Peel's menu items are inspired by these European and Asian flavors.
Brandon Case began his culinary experience with 10 years of military service cooking for our soldiers. He had the opportunity to discover the local tastes of many cultures, learning culinary techniques from chefs all over the world. Brandon's passion is in baking and pastry making — which explains why the Peel pizza crust is so amazingly light and delicious.
Swatches