Introducing the Compact Rectangle
A new placemat size just right for smaller spaces.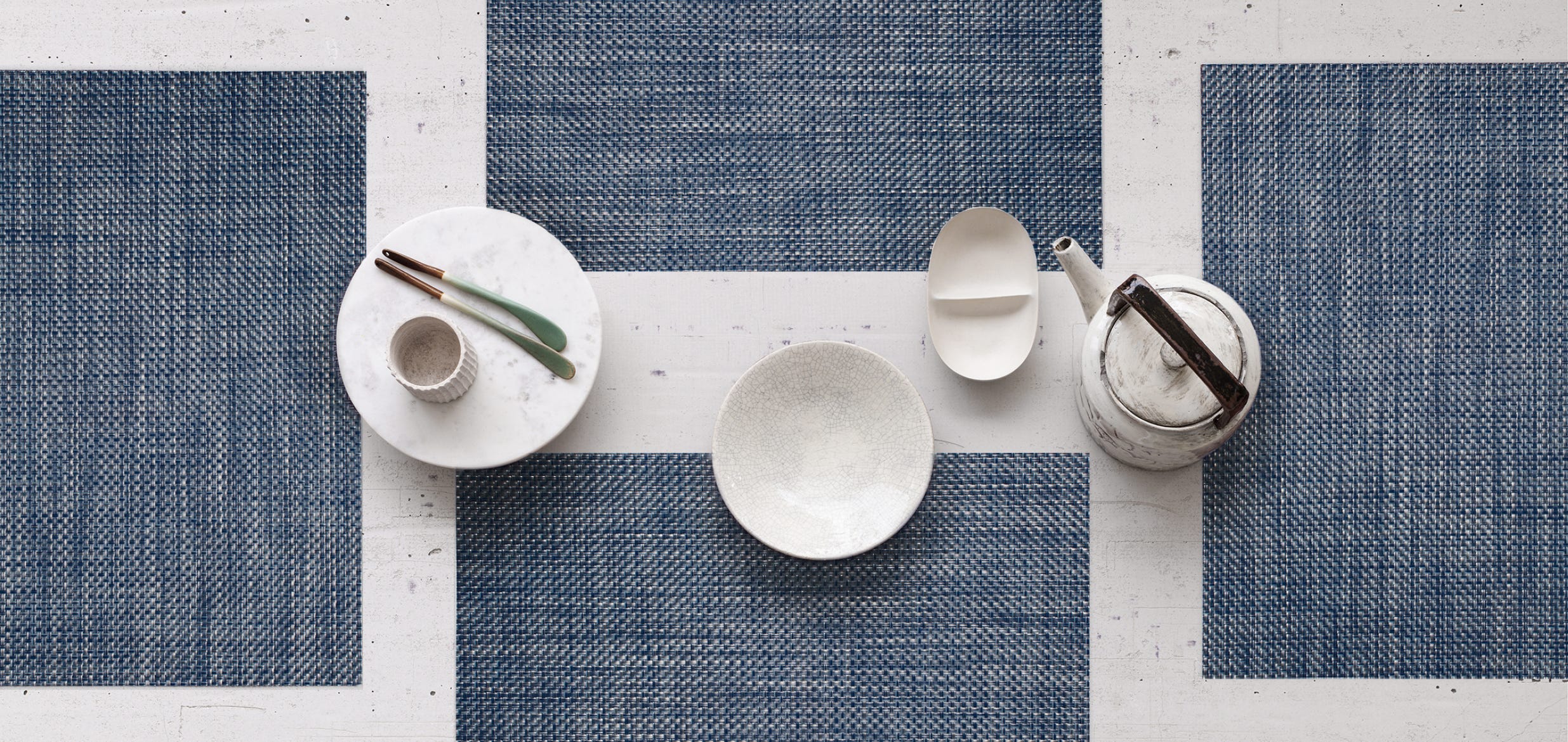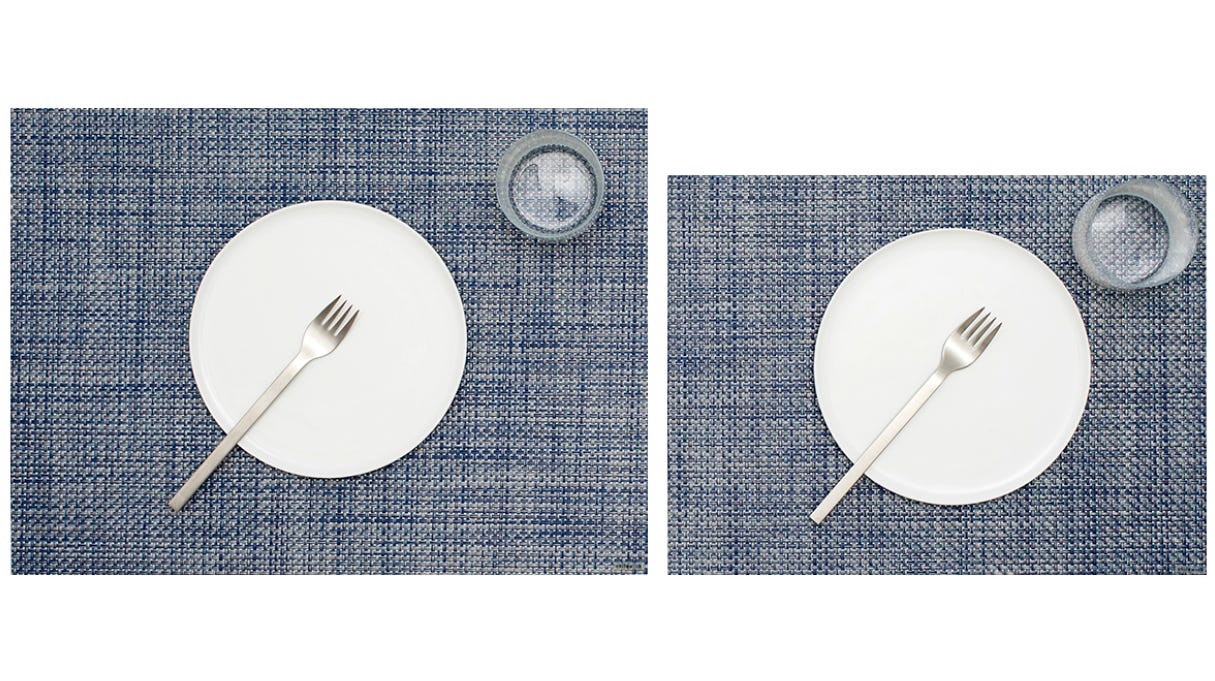 Short on table space?
Looking to squeeze in an extra guest—or three?
There's a placemat for that. Meet the compact rectangle. Measuring a sleek 12 inches by 16 inches (compared to our signature 14 inches by 19 inches), this streamlined shape was originally created for our friends in the restaurant world and is now available to protect and enhance your table, in three of our most beloved weaves: Basketweave, Mini Basketweave, and Bamboo. Choose from more than 50 distinctive colors.