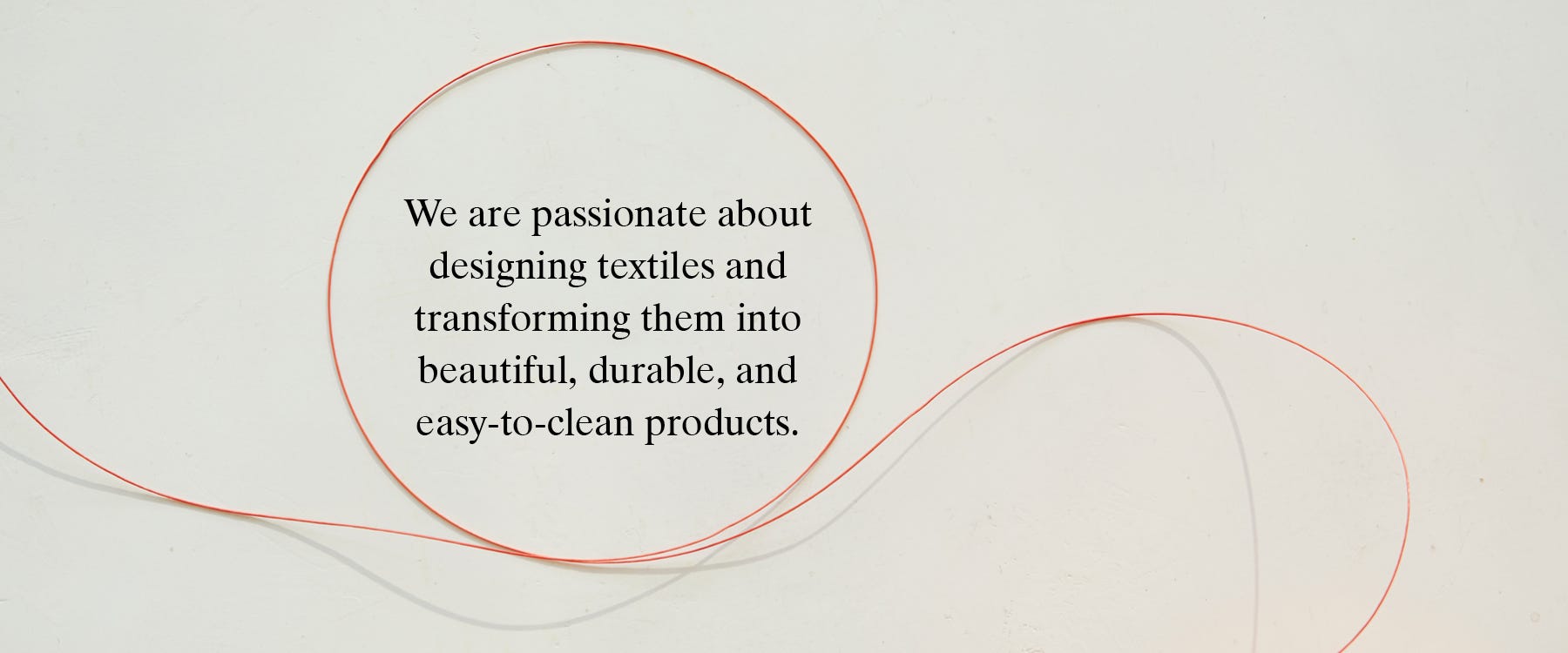 At home in both residential and commercial spaces around the world, Chilewich products are designed at our New York City studio. Led by creative director Sandy Chilewich, our design team includes master weavers who develop and refine innovative patterns and multi-tonal colors for collections that are renewed seasonally.
Our desire for artistic expression is balanced by our commitment to reaching a broad audience—one that spans cultures, tastes, and income levels—and to creating products that retain their beauty and functionality over decades of daily use.
Containing a minimum of 18% renewable vegetable content, our woven textiles are made entirely in the United States. The Chilewich factory in Chatsworth, Georgia, produces approximately 40,000 placemats a week. This 127,500-square-foot space is also where various backings are bonded to our textiles to create products for a range of applications.
---
Established in 2000, Chilewich is led by Sandy Chilewich and Joe Sultan.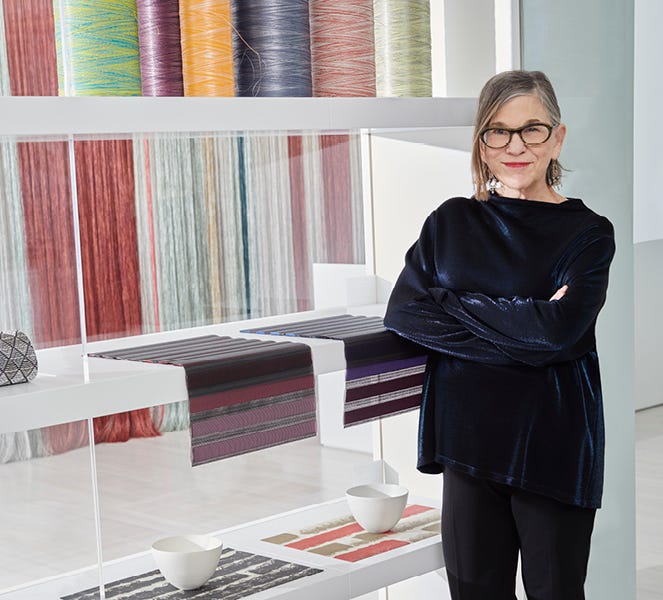 Sandy Chilewich, Founder and Creative Director
When designer Sandy Chilewich came upon the industrial process of extruding yarns, which allows for the creation of continuous filaments, she saw pure potential. She seized upon vinyl—durable, versatile, and easy to clean—to create woven placemats that changed the way the world sets the table.
An architect by training, Joe Sultan spearheaded the development of backings suitable for commercial use and in 2001, we launched our Contract business, which now includes flooring, wall textiles, window coverings, and upholstery fabrics. Available in 110 countries, our products continue to push the boundaries of form and function with their innovative weaves, distinctive colors, and easy maintenance.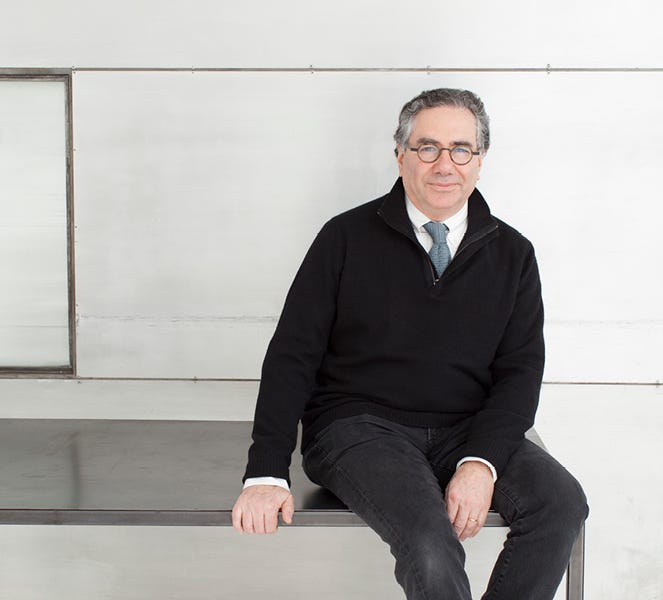 About Chilewich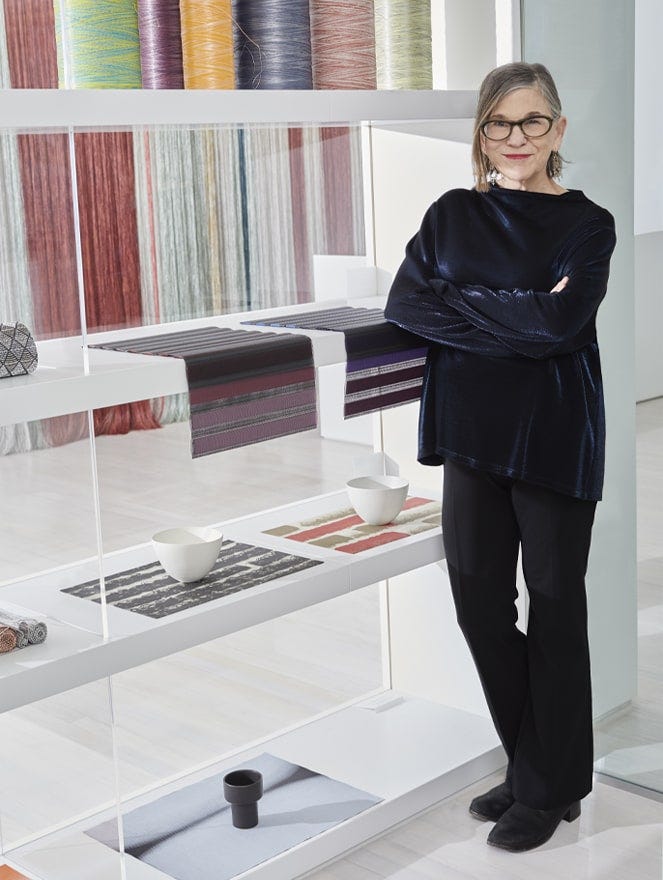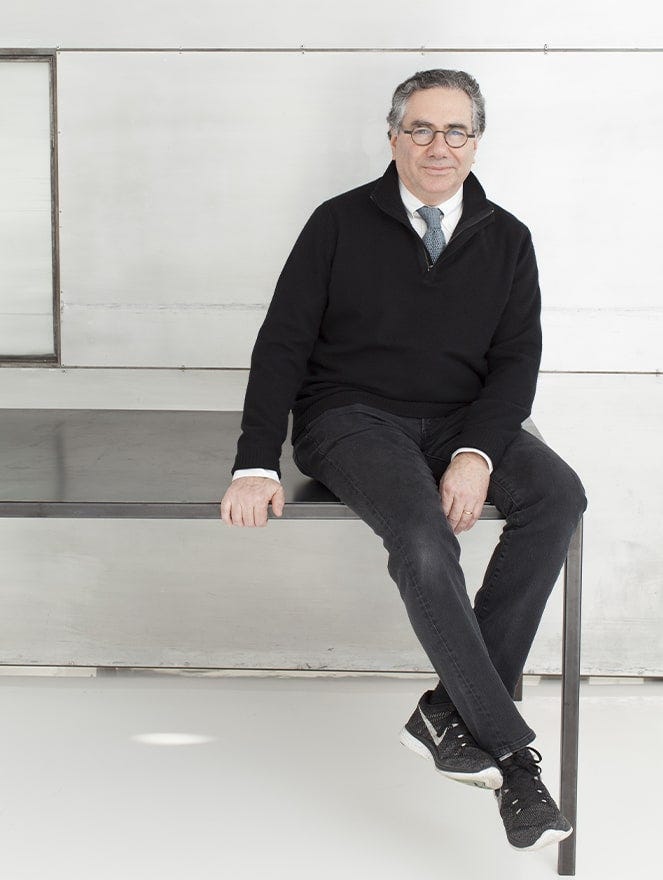 SANDY CHILEWICH, Founder/Creative Director JOE SULTAN, CEO
"MAKING SOMETHING SIMPLY BEAUTIFUL IS EASY… MAKING SOMETHING BEAUTIFUL AS WELL AS PRACTICAL IS MY PASSION."
— Sandy Chilewich, Founder and Creative Director
The New York based designer Sandy Chilewich is founder and creative director of Chilewich | Sultan LLC, a company managed with her partner and husband Joe Sultan. For the last three decades and with two distinct businesses, Chilewich has reinterpreted underutilized and overlooked manufacturing practices. During the last 15 years Chilewich has designed innovative textiles for numerous applications.

Sandy launched placemats and floor mats with her groundbreaking signature textiles in 2000. Her textiles have transformed the way tables are dressed in homes and in restaurants around the world. Her floor mats provide a clean modern alternative underfoot. "I am continually exploring for new materials that combine beauty and functionality and for underutilized manufacturing processes that with design input can be modernized," adds Chilewich.
"The durability of this extruded yarn, the intrinsic sheen of the material, its tremendous design versatility, and the fact that it is washable inspired me then and continues to inspire me today."
If you had asked Joe Sultan when he was a practicing architect with his own firm in New York City, what he would be doing today, he would never have said he would be the CEO of Chilewich | Sultan LLC, a textile design company best known for contemporary place settings and modern flooring.
Though Joe didn't realize it then, his fate lay with the textile industry. His father and uncles owned and operated a company based in NYC, selling tablecloths and placemats. He worked for them after school and during vacations from the time he was a child through his teens. When Joe grew older, he realized that the arts were alluring, and became an architect instead of joining the family business. Joe established his own architectural practice in 1983 and specialized in supported housing and community facilities. In 2000, Joe moved his offices to two floors of a walk-up townhouse in NYC. His architectural practice occupied the third floor and his wife Sandy, who was just a few years into the launch of her namesake studio Chilewich LLC, took half of the top floor as her studio.
Proximity bred collaboration. While Sandy was beginning to produce woven vinyl placemats, table runners, floormats and totes, Joe became interested in their potential use as wall-to-wall flooring. As an architect, he realized just how perfect it would be for the contract market. So in 2000, Joe began developing a cushion that could be bonded to the fabrics and made suitable for commercial use. In 2001 Joe and Sandy launched their first line of w2w and tile flooring called "Plynyl." Over the next three years, Joe split his time between Chilewich and his architecture firm, but became increasingly invested in Chilewich, with all of its products and operations. In 2004, Joe sold his practice and joined Chilewich LLC full time and hence the name change to Chilewich | Sultan LLC to reflect their emergent business partnership.

Joe continues to be responsible for the innovative collection of Chilewich Contract textiles that can be used on floors, walls and upholstery that afford designers the freedom to use them in unexpected combinations and applications. Recent groundbreaking introductions include BioFelt®, a new floor tile backing system using an adhesive-free installation system and TerraStrand™, an innovation in sustainable yarn technology.
---
Chilewich Timeline
A Welcome Debut
Our new Shag mat is now shipping.
Combining a cheerful half-moon shape with an inviting texture, the latest addition to our popular range of indoor/outdoor Shag mats offers a playful new way to bring beauty and functionality to any space. The welcome mat is now in stock and ready to ship. Debuting in three versatile colorways—Heathered Fog, Heathered Grey, and Heathered Pebble—it is compact yet gracious in scale, at 21 inches by 36 inches (53 cm × 91 cm).