The Chase
TORONTO, ONTARIO, CANADA
Photos: Brandon Barré and DECK Agency
Located in the refurbished 19-Century Dineen Building in Toronto's Financial District, The Chase is the flagship restaurant of the Chase Hospitality Group. The rooftop restaurant, established by Michael Steh and Steven Salm, offers an upscale dining experience with 270-degree panoramic views. The foundation for the restaurant's culinary philosophy is the ongoing "chase" for the finest ingredients from around the world, coupled with simple uncomplicated flavors.
Audax Architecture provided full interior design and architectural services for the restaurant. The interiors break away from current restaurant design trends, with each space in the restaurant taking cues from various rooms of the house. The design uses a mix of traditional and contemporary elements in a light color palette, instead of traditional dark, to create a feeling of laid-back luxury. Light and soft fabrics present a powerful juxtaposition to the glass and steel buildings that dominate Toronto's Financial District.
The Chase won The Globe and Mail's "Best New Restaurants 2013" and was awarded "One of Canada's Best New Restaurants 2014" by Air Canada's enRoute. Chilewich Mini Basketweave Oval Placemats in Dark Walnut were selected for the restaurant.
Swatches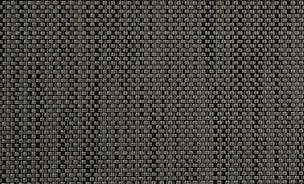 LIGHT GREY, Mini Basketweave