Wondering about weaves? Curious about colors? Try before you buy.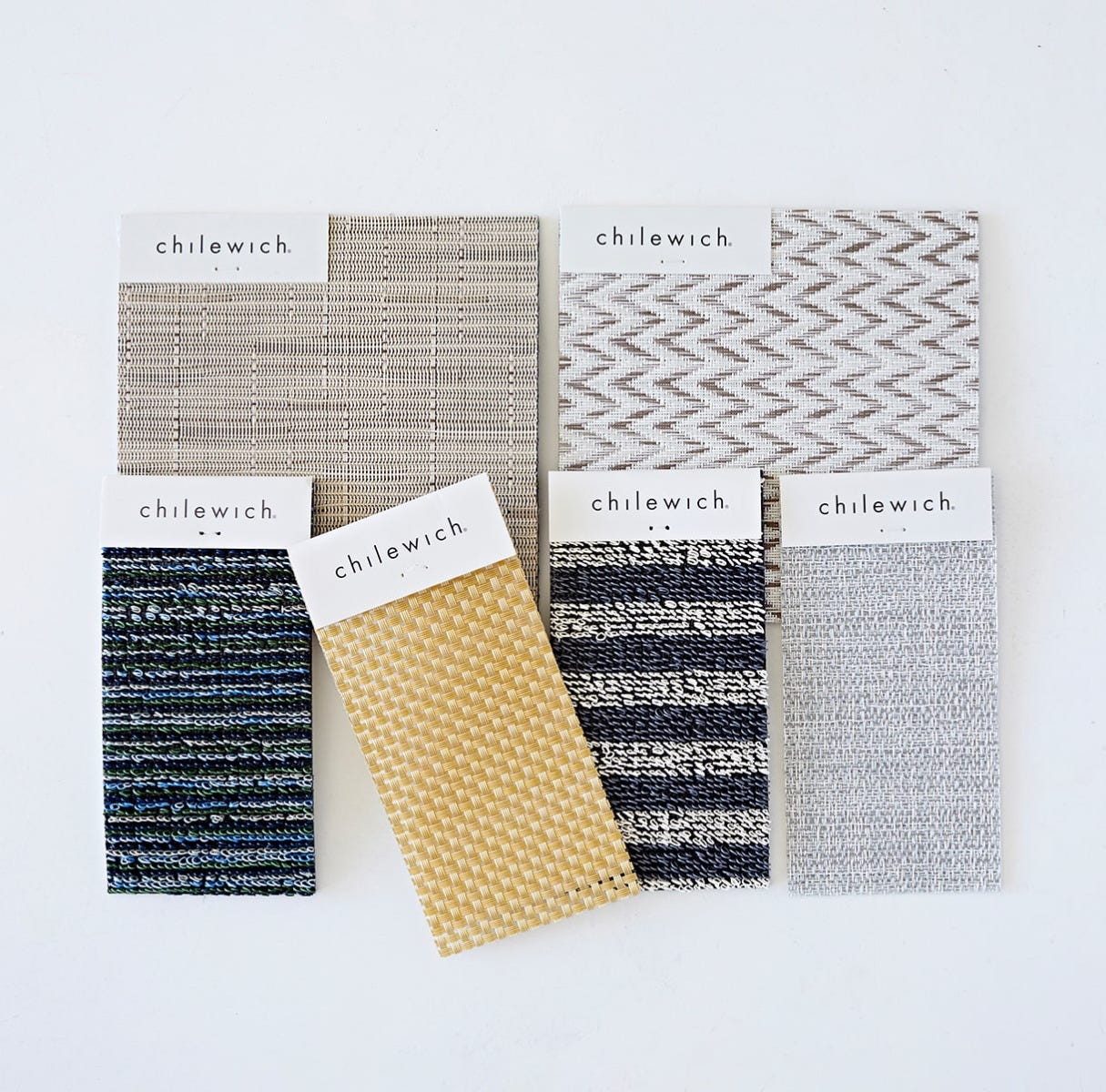 Samples of all of our table mats and floor mats are just a click away.
To order, visit any product page, select a color, tap "Add Sample to Cart," and complete the checkout process.
Each sample is 3 inches x 6 inches and includes backing, if applicable.
Your first six samples are free, if shipping within the United States. Additional samples are $1 each.
A nominal fee will be charged for samples shipping outside of the United States.
In NYC? Get a closer look at our complete collection at the Chilewich Store.
23 East 20th Street
(between Park Avenue and Broadway)
New York, NY 10003
213 East 59th Street
(between 2nd and 3rd Avenues)
New York, NY 10022
Schedule an in-person or virtual appointment with a design advisor.
---
Instant Inspiration
Order sets of our most popular samples and designer favorites. Your first sample set is free.